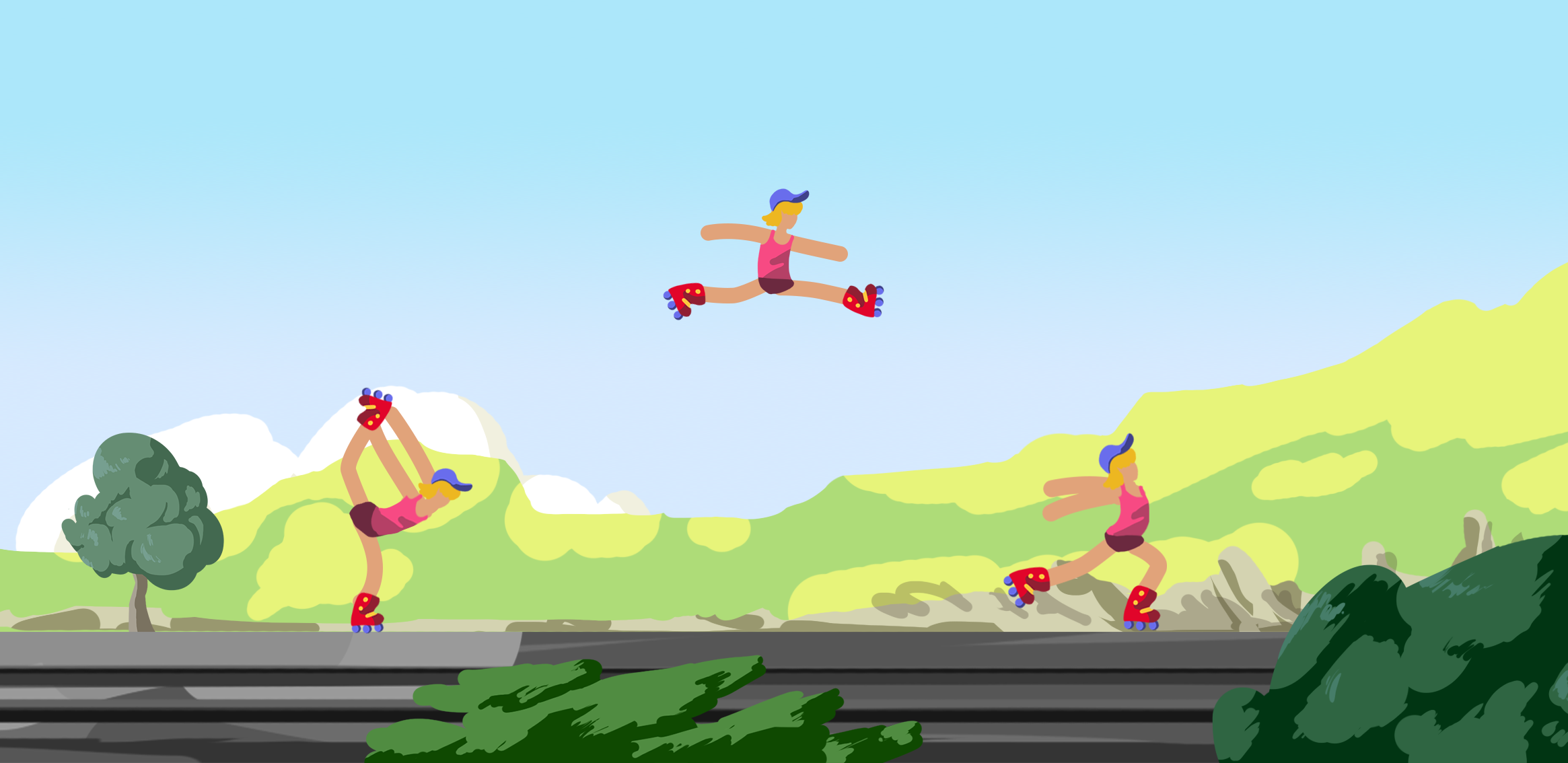 Side Tricks
A downloadable sidetricks for Windows and Android
Game made in two days within the Global Game Jam 2017 - Theme : Waves.
Link : http://globalgamejam.org/2017/games/side-tricks-pe...
Funny video :
(Organized by the Enjmin - Angoulême, France).
The player is a surfer but instead of waves he has to jump on electrical lines near a train.
The main goal of the game is to motivate the passengers of the train by doing tricks while they are pedaling.
To do tricks you have to press the space bar and not fail your tricks (by stomping the electical lines with your face).
If you fail too much your tricks, the passengers will be bored and stop pedaling.
If two persons on a wagon are bored, this wagon detach itself from the train.
Be careful ! Because if there's no wagon left, you'll loose !
Please Note : The game is still not completely bug-free yet, and you may have some inconvenience playing the game such as the character falling below electrical lines , if that happens use the Pause -> Restart Level option.
Install instructions
1- Unzip the SideTricks.zip file
2- Double click on the executable file SideTricks.exe
3- Select 1024*768 for the best resolution screen
(the game has been developped with Android support in mind, so we kind of have forgotten to put a Quit Button ... yes it happens while coding like crazy monkeys two days in a row x) ).
4- To quit the game, please press alt+F4.